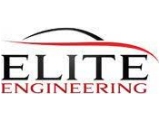 ELITE ENGINEERING
Joined together with a group from the Northern Colorado Corvette Club, we formed an independent manufacturing company located near the Rocky Mountains. We service our customers with top-quality parts at unbelievable prices that include shipping charges. Service excellence is our top priority.
Our commitment is to quality and a quick turnaround time so you can get your parts fast. We understand that our job is not complete until we have a very happy and satisfied customer. We will work hard to earn your business.
Elite Engineering, LLC offers worldwide delivery right to your front door. If a shop is handling your work, we can send the parts directly to them saving you time and money. Call today or order online.