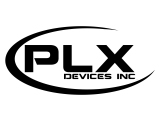 PLX DEVICES
All PLX products are invented, engineered, and designed by Paul Lowchareonkul. Paul, President and CEO of PLX Devices, was born in Bangkok, Thailand and naturalized in the United States of America. Paul's passion for innovation, motorsports, and technology has been the driving force behind all PLX products.
PLX Devices Inc., founded in 2003, is proud to be located in the heart of Silicon Valley California where technology and innovation has been the driving force since the personal computer boom, Internet boom, smartphone boom and social media boom. The spirit and passion for creating amazing products is shared by all of the members of the PLX team.
Creating amazing products is only half of our story. Excellent customer service and exceptional quality is our continuing commitment. All PLX products are designed in California and are manufactured in only the best factories. We ensure that our manufacturing partners adhere to internationally recognized quality standards and procedures such as ISO9001, ISO/TS 16949, ISO 14000, TQM, SPC.
PLX Devices Inc. has been recognized globally with awards from the automotive industry as well as the consumer electronics industry. Since 2008, PLX has received three major SEMA awards for Best New Product, over 100 Global Media Awards, and two Popular Mechanics Editor's Choice Awards, just to name a few.
Our continuing mission is to deliver cutting edge and innovative products. PLX Devices' products are distributed worldwide through PLX dealers and distributors. Our dedication to quality, reliability, and excellent customer service is second to none. PLX Devices is growing rapidly thanks to our technology and loyal customers.