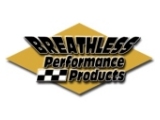 BREATHLESS Performance Products
Ernie Francis, President of Breathless Performance, has always been actively involved in racing, beginning with his first car when I was 16 years old. This was a 1969 SS396 convertible Camaro pace car, which had been purchased new by my father in '69. As I got older he began to participate in S.C.C.A. racing and formed BREATHLESS RACING TEAM. We were awarded the Southeastern Championship for the years 1987, 88 and 1989. This doesn't include the over 80 trophies we have won while racing. Our most recent claim to fame was winning the NASA championship with our ST1 track warrior.
Corvettes, General Motors products and racing have always been in my blood, which makes a winning combination. With my expertise, we were able to develop a highly sophisticated Research & Development center and is offering our innovations to the public.
In the beginning, Breathless Performance Products was generally known for the custom programming of proms (chips). With the quest for speed and performance, we engineered the A.I.R. Pump Eliminator Kit for 1984-91 L98 Corvettes and currently hold the patent for it. Next came Adjustable Fuel Pressure Regulators and thermostats.
Having participated as a vendor at different corvette gatherings all over the country, Breathless Performance became a familiar name in the corvette community. At this point, we became recognized by the big names in the industry, Corvette Fever, Corvette Magazine, Mid-America Designs and Ecklers.
About 10 years ago the Vortex Ram Air Induction System was created for the generation 1997-2004 C5 Corvette and recently the 2005 -2011 C6/Z06/ZR1 Corvette. This system has proven to have the highest horsepower and fastest times at the track. Corvette Fever acknowledged this by publishing a three-page article on it in their January 2000 issue. This system is now also available for 1990-1996 C4 corvettes.
In May 1999, Breathless Performance reached another plateau by setting a new standard in the aftermarket performance parts arena. We purchased a 1999 Mustang (brand) Dyno, which is housed in our shop and hauled by our 53-foot trailer and taken to corvette shows all over the country. This Dyno allows us to prove the horsepower claims we make. This Dyno has already been to Route 66, Bloomington, NCRS Orlando, Mid-Americas Funfest, and the Caravan in Bowling Green, Super Chevy Gainesville plus many other shows.
We are currently racing in the SCCA and NASA with our custom built Titan powered SPO/ST1 C6 Z06 Street/Race car. We also provide track support for customer cars in HPDE/Racing/Racecar rentals/Driving schools.
The Internet has also proved to be a valuable tool of the company with it's website and supporting sponsorship of the CorvetteForum and the C5/C6 Registry.
In 2010 we relocated to a state of the art facility.