Fidanza PERFORMANCE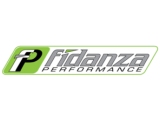 Fidanza PERFORMANCE
Fidanza Performance (founded 1997) is the US based designer and manufacturer of the highest quality lightweight aluminum flywheels, precision adjustable cam gears and high-performance clutches in the world. With over 15 years in the performance automotive market, Fidanza is still the best-known and most respected manufacturer of performance and racing flywheels around. With product offerings ranging from European performance, to hot Asian imports, or vintage racecars to modern day muscle cars, we've got you covered. Our company is recognized the world over as the premier choice for quality driveline parts and we want you to experience why.
Fidanza is world famous for the high quality lightweight aluminum flywheels we make. We are known to have the best quality and best selection of any flywheel manufacturer in the world, and we're proud of that reputation, because we earned it!
Fidanza Performance had its origins in racing. Our original owner, Lou Fidanza, was the designer and builder of the famous #19 Grand Tourismo Jaguar that chocked up 11 consecutive SCCA national wins and went on to defeat Paul Newman's factory backed Nissan 280ZX in the 1980 SCCA National Championships. That experience in building championship level cars led Lou to designing and manufacturing many of his own specialty parts, including aluminum flywheels. Starting with Jaguars, Lou's many friends in the racing world came looking for that same expertise for their cars and soon Fidanza Engineering was born. Since its inception, Fidanza has engineered, manufactured and sold tens of thousands of flywheels around the world. Domestic, import, European to Asian, we've done them all. We've also participated in a myriad of events around the world and even been featured in popular video games like GRID, GRID II and DIRT just to name a few.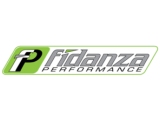 Fidanza PERFORMANCE