LINGENFELTER PERFORMANCE ENGINEERING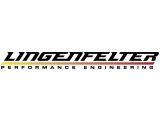 LINGENFELTER PERFORMANCE ENGINEERING (LPE)
The name John Lingenfelter has become a legend in the world of performance engineering. The ambitions and aspirations of many engineers and enthusiasts, the world over, were represented almost casually in his daily life and actions. For over 40 years, Lingenfelter has been synonymous with world-class performance, taking great cars and trucks and reinventing them with legendary precision.
Today, this legendary record of precision engineering continues, as the Lingenfelter production team continues to target design excellence in engine packages and aftermarket components. The Lingenfelter legend remains with us in every detail and is reflected in our vehicles with refined power, speed and control.
The Racer
John Lingenfelter won 13 NHRA national event titles – nine in Comp, three in Super Stock and one in Pro Stock Truck.
John's racing career spanned more than four decades where John raced everything from Super Stock and Comp door cars to Econo dragsters, Pro Stock Trucks and Sport Compact. John was the first Comp driver to break the six-second quarter-mile barrier.
In 1997, John Lingenfelter returned to NHRA drag racing, competing in exhibition races in NHRA's fledgling Pro Stock Truck class. He finished second in the Pro Stock Truck points standings in 1998, which was the first official year of competition for the new class. John's Pro Stock Truck was powered by a normally aspirated Chevrolet V8 that was capable of 7.617 at 175.91 mph in the quarter mile.
In 2002, John took on a new challenge: sport compact racing. He fielded a GM ECOTEC 4-cylinder GMC Sonoma and later a Chevy Cavalier in the NHRA Summit Sport Compact Drag Racing Series. In his first year racing in this series, he won one national event and had two runner-up finishes. The Cavalier was powered by a turbocharged Ecotec 2.2-liter 4-cylinder engine that was capable of quarter-mile speeds in excess of 187 mph.
At the October 2002 Mazda NHRA Sport Compact World Finals in Pomona, California during the semifinals, John lost control of his Cavalier and crashed into the concrete retaining wall. John sustained serious injuries in the accident and passed away as a result of complications from subsequent surgeries on December 25, 2003 at the age of 58.